About
We convert pressure sensitive and tag materials using state of the art flexographic printers. As we are the manufacturers it's easy to conclude we are an excellent choice for your custom printed labels and tags.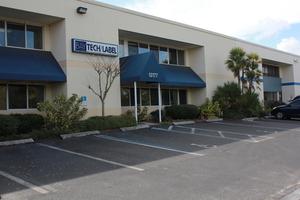 For the past 25 years, Bay Tech Label has specialized in providing annual maintenance fire tags, annual labels, hydrostatic testing and conductivity labels along with other printed labels and tags for the fire service industry.
We have full in-house design and graphics capabilities using MAC or PC software. We do short and long runs and we also offer paper and synthetic materials and substrates to choose from.
At Bay Tech Label, we keep abreast of rapidly changing technologies, continually investing in new equipment and providing our staff with ongoing training.


The main contact for fire industry print is located in our North Carolina branch.
Bay Tech Fire Tags
North Carolina - 1293 Hendersonville Road
Forest Square Office Park
Asheville, NC 28803
Phone: (828) 277-3872
Fax: (828) 277-3874
As a backup, you can always contact headquarters.
Bay Tech Label, Inc.
12177 28th Street N.
St. Petersburg, Fl 33716
Toll-Free: (800) 229-8321
Phone: (727) 572-9311
Fax: (727) 572-8345
It's extremely important to us that our clients know whom they're doing business with. Once you take the time to find out what we're all about, we're confident you'll like what you see.